Download the AFK 2: Journey PC, a game by LilithGames & Farligh Games, from the button below, and start the journey that never ends. No more worrying about battery draining, farm and grind your AFK 2 account a lot faster and easier.
The game will automatically get installed after installation. If it doesn't work, try to download the APK version of the game here and then drag-and-drop it onto the Android Emulator you have just downloaded above.
Hotkeys
Direction keys -WASD
Inventory – B
Everlight- T
Guild – G
Mystical House – H
Main Quests- L
Hall of Heroes – C
Friends – O
Exit the current interface – ESC
How to enter Full-Screen mode with AFK Journey PC
Solution 1: In-Game Settings
There is already a setting in that allows you to play the game in full-screen mode.
Simply tap on your avatar in the game, and go to the Settings menu. At quality tab, select Full Screen at the Graphics Quality line.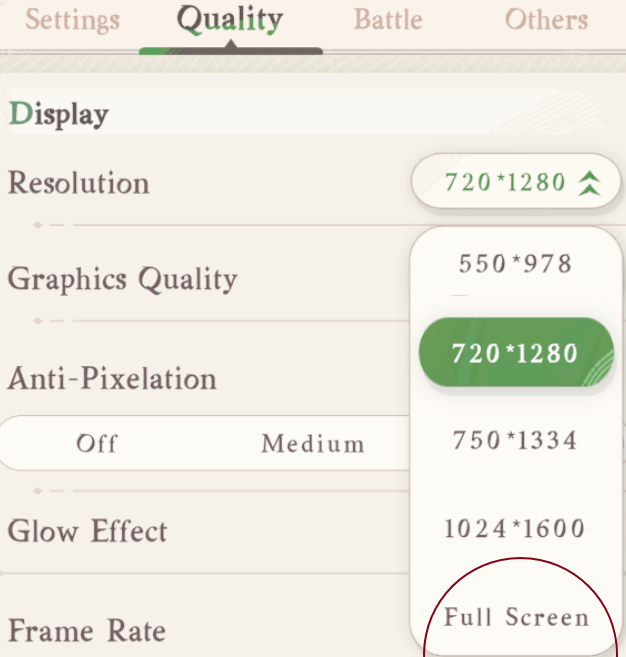 We are happy to say that players can now finally turn the portrait-screen game of AFK Journey into the landscape mode while playing on PC!
Solution 2: If the native Full Screen Setting is not available for you
This requires a little trick, but it is very straightforward. Simply follow our steps:
Open the game.
Back to your Desktop, use mouse right-click.
Open Desktop Display Settings.
Scroll down to the PC Display orientation and choose Portrait.
Restart the game.
In game, go to the Settings → Graphic Settings → Resolution → select Fullscreen.
Re-open the Desktop Display Settings menu, set your screen back to the Landscape mode under Display Orientation.
You now can use the PC normally while enjoying the game at the landscape mode.
Solution 3: Use Third-party App
There is another trick and more straightforward but requires you to download a third-party app which is called Borderless Gaming here. No worries, it is totally safe to use. You can scan it with virustotal.com as well.
After installing the downloaded setup file, open it to start. Select the game (make sure it's running) and press the Right Arrow button to move it to the Favorites section. From now on, every time you open the game, it will be at the fullscreen mode.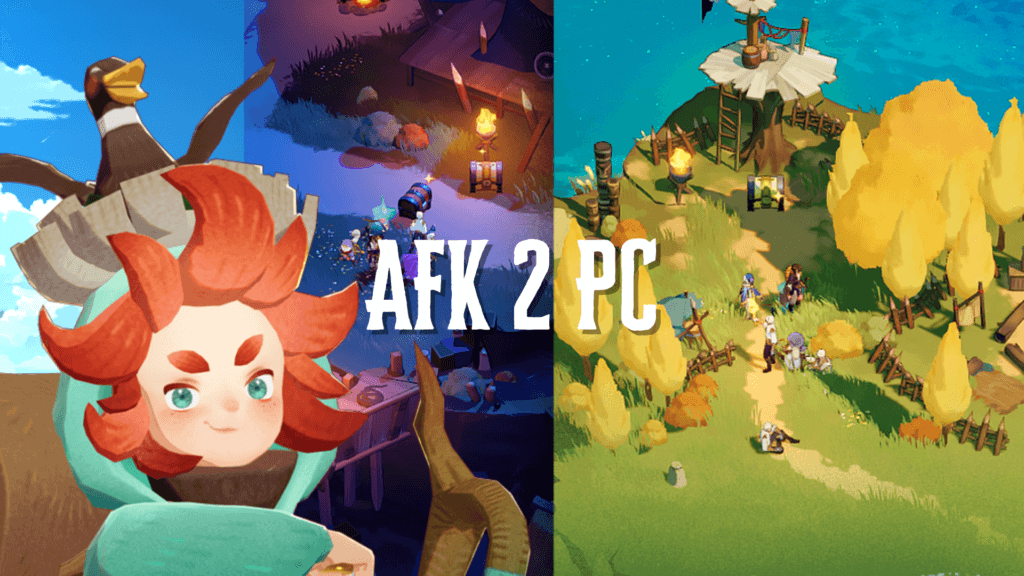 Why do I need to download AFK Journey on PC?
Although your main resources in AFK 2: Journey get generated passively, this is still a huge 3D open-world mobile game with stunning graphics, soundtracks, and combat effects.
Although players can get a lot of rewards and resources in the game by just doing AFK (away from keyboard), you still first need to complete different chapters of the game, raiding bosses, fighting other players, and doing different tasks every day.
AFK Rewards contribute to your overall account progress, but to actually enjoy the game, you still need to explore the 3D open world of AFK 2: Journey.
If your phone is too weak, or if you want to play the game in a longer season, play AFK 2: Journey on PC is recommended. The stunning 3D graphics of the game require a lot of phone resources, and could drain all of your phone battery in no time.
AFK 2: Journey PC Features
3D fantasy open world for enjoying the journey to the next level.
Role-playing battles with endless number of heroes and strategies available
No more battery draining versus the normal phone version.
The game is loading a lot faster.
Using heroes and skills a lot easier with your keyboard.
Drag mouse to move in the open world easier.
Find and solve hidden puzzles.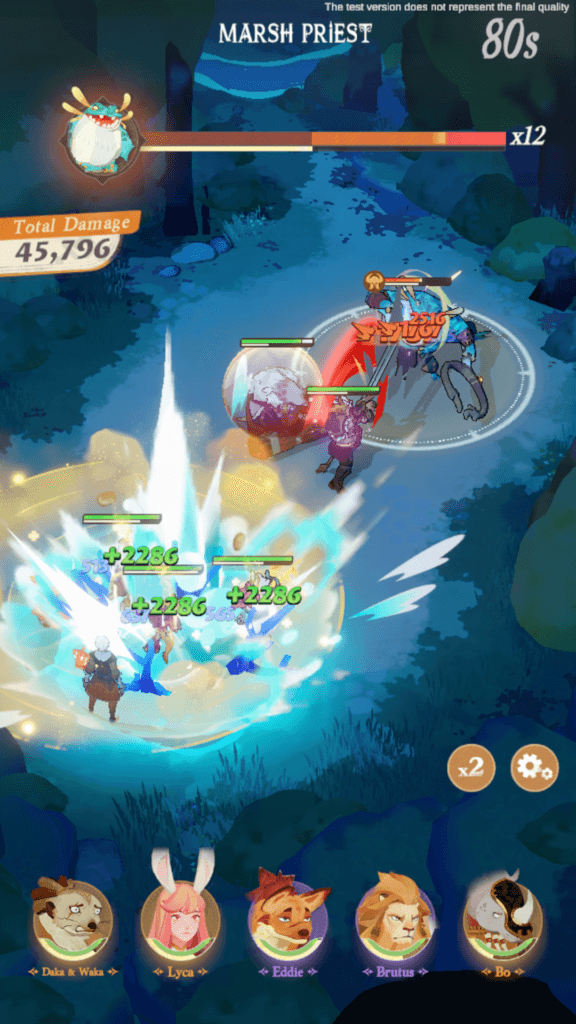 AFK 2: Journey PC Quick Review
In the world of AFK 2, you are the Chosen One who have to lead a team, exploring the 3D fantasy world, get through different maps of the game, and gain idle resources daily.
Discover the tremendous world of Esperia, form your own team, and protect the world from the Faceless force.
The game has a countless number of heroes, each one coming with their exclusive design, skills, and talents. Collect enough resources to upgrade your heroes, build up their talents based on your own strategies, and pick up the best team.
On the way exploring the world, players will face different types of puzzles, enemies, bosses, and even fighting against other players. Not all fights are easy, so use your resources wisely.
Every time you get to a new stage of the game, some new functions will get unlocked: New challenges, new game modes, enemies, rewards, etc.
Farlight Games and Lilithgames are offering the beta test version of the game in Philippines, Indonesia, Australia, the United Kingdom, and Canada only. However, no worries, we have already shown you the easiest way to download AFK 2: Journey on PC above.
Hopefully, you will be enjoying the game. There are a lot of adventures waiting for you, see you in Esperia!