Similar to the other hero-collecting games, in AFK Journey, your main job is to collect copies of your heroes and then upgrade them via the ascension system to increase their power, level, skills, and the team's overall power.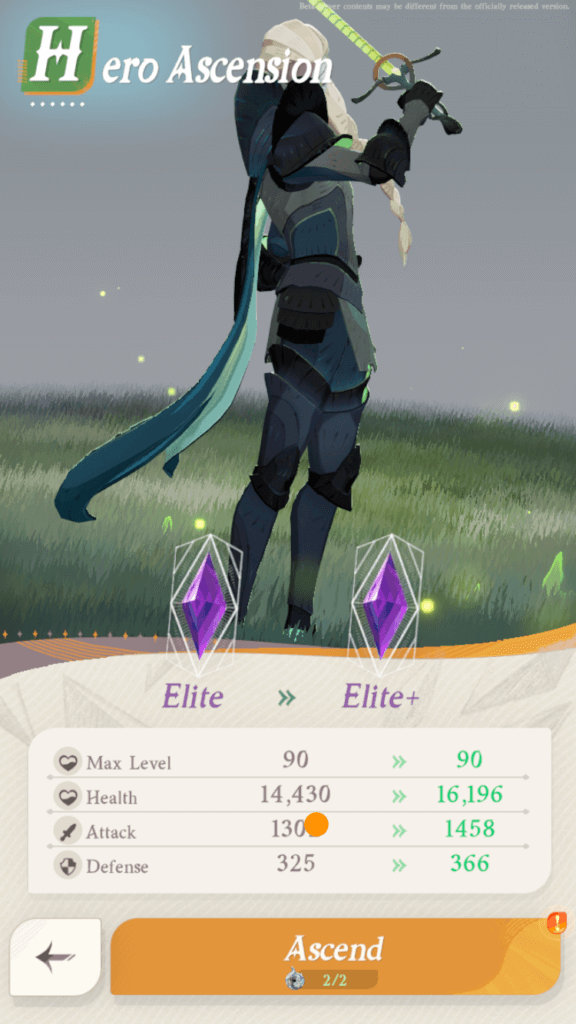 AFK Journey Hero Ascension
At the moment, there are 2 different tiers of Heroes in the game.
The heroes can be obtained via the Noble Tavern section (gacha).
The max level of Elite heroes is 240.
The max level of Epic heroes is 240 but require more resources for ascending.
Players can upgrade Elite and Epic heroes to the next level, Supreme, which require a lot for materials. Below, we are going to show you how.
AFK Journey Hero Ascension Requirements
Elite Hero
| Ascension Tier | Requirement |
| --- | --- |
| Elite | Starting Tier (Elite Hero) |
| Elite+ | 2 copies of the same hero |
| Epic | 10 Faction Acorns |
| Epic+ | 6 copies of the same hero |
| Legendary | 50 Faction Acorns |
| Legendary+ | 13 copies of the same hero |
| Mythic | 150 Faction Acorns |
| Mythic+ | |
| Supreme | |
| Supreme Stars | |
| Total: | – |
Epic Heroes
| Ascension Tier | Requirement |
| --- | --- |
| Epic | Starting Tier (Elite Hero) |
| Epic+ | 1 copy of the same hero |
| Legendary | 50 Faction Acorns |
| Legendary+ | 2 copies of the same hero |
| Mythic | 200 Faction Acorns |
| Mythic+ | copies of the same hero |
| Supreme | |
| Supreme Stars | |
| Total: | – |
Updating…