The up-to-date list of the AFK Journey Hero Wish List you should use to strengthen your account in the shortest amount of time.
To access to the wish list feature, get to Mystical House, go to Noble Tavern, and then click at the Wishlist icon at the top right of the screen.
Best AFK Global Hero Wish List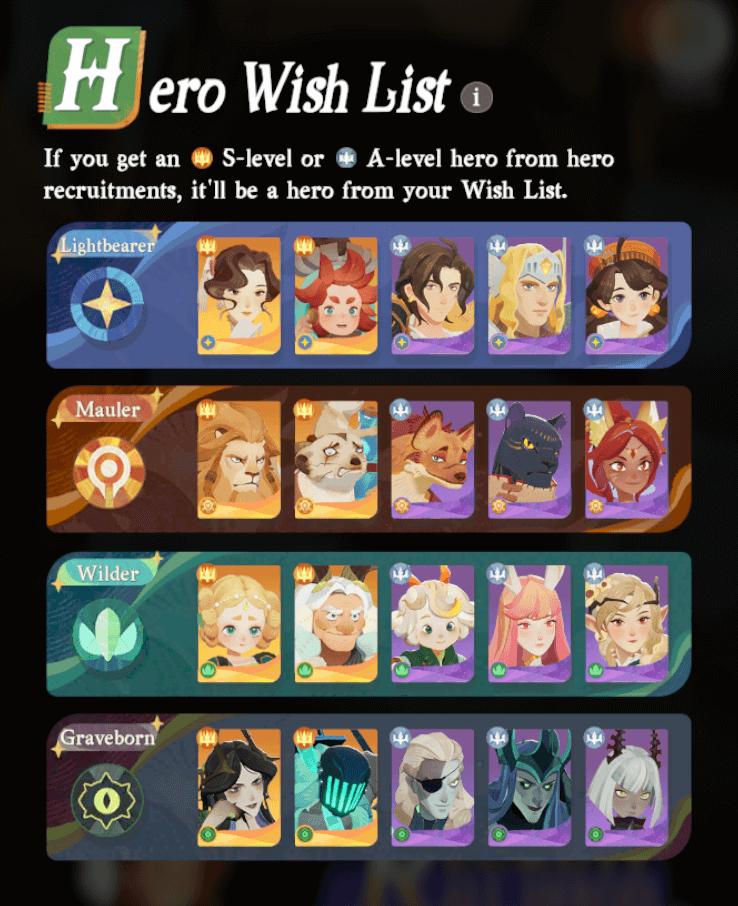 We will do our best to update this tier list monthly after each game update so make sure to bookmark this page so that you can come and update your list whenever you can.
How Hero Wish List Works in AFK Global
S-level and A-level heroes of different factions can be added to the Wish List, with 2 S-level heroes and 3 A-level heroes per faction.
If you get an S-level or A-level hero from All-Hero Recruitment, it'll be a hero from your Wish List. Meanwhile, obtained S-level heroes will be Epic, and A-level heroes will be Elite.