As you advance in AFK Journey and complete various tasks in the game, you will earn a large amount of passive buffs from the Mystic Collection. So what are they, and how important are they in your journey? Let's take a deeper look!
AFK Journey Mystic Collection
Over millennia, the great mage Lady Gray has amassed vast and varied collections.
Each collection has many quests for the Chosen One to complete. Once certain conditions are met during the game, many advantages can be gained to help the Chosen One better explore.
Collection quests will be automatically completed when their objectives are met during the game, with associated advantages immediately obtained.
All the absolute value type AFK Bonus obtained in the Mystic Collection will no longer be further increased by the percentage type Bonus.
Mystic Collection List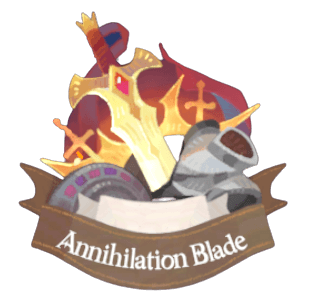 Annihilation Blade
| | |
| --- | --- |
| Task | Buff |
| Reach Resonance Level 20 | Daily AFK XP earned +10000 |
| Reach Resonance Level 40 | Daily AFK Essence earned +3 |
| Reach Resonance Level 60 | Daily AFK XP earned +40000 |
| Reach Resonance Level 80 | Daily AFK Essence earned +4 |
| Reach Resonance Level 110 | Daily AFK XP earned +40000 |
| Reach Resonance Level 140 | Daily AFK Essence earned +5 |
| Reach Resonance Level 170 | Daily AFK XP earned +60000 |
| Reach Resonance Level 200 | Daily AFK Essence earned +6 |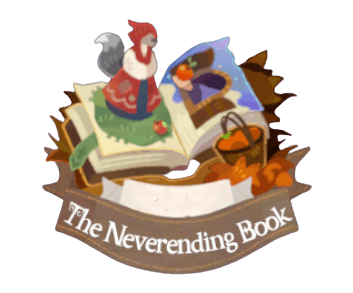 The Neverending Book
| | |
| --- | --- |
| Task | Buff |
| Claim Weekly Quest 100% rewards x1 | Daily AFK Gold earned +10000 |
| Claim Weekly Quest 100% rewards x2 | Max AFK Time +1h |
| Claim Weekly Quest 100% rewards x3 | Daily AFK Gold earned +13000 |
| Claim Weekly Quest 100% rewards x4 | Max AFK Time +1h |
| Claim Weekly Quest 100% rewards x5 | Free Instant AFK attempts +1 |
| Claim Weekly Quest 100% rewards x7 | Daily Quests 100% rewards +20 |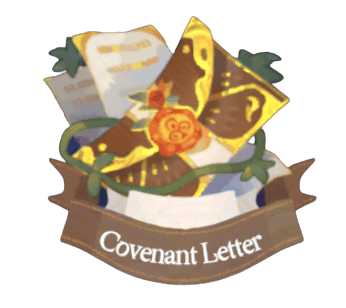 Covenant Letter
| | |
| --- | --- |
| Task | Buff |
| Recruit x30 | Invite Letter available at the General Store |
| Recruit x60 | Max AFK Time +1h |
| Recruit x70 | Max AFK Time +1h |
| Recruit x90 | Daily AFK Gold earned +13000 |
| Recruit x110 | Max AFK Time +1h |
| Recruit x130 | Daily AFK Gold earned +13000 |
| Recruit x150 | Epic Invite Letter available at the General Store |
| Recruit x170 | Daily AFK Gold earned +13000 |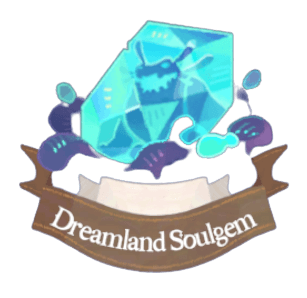 Dreamland Soulgem
| | |
| --- | --- |
| Task | Buff |
| Rank in the top 80% of the Dream Realm x1 | Daily Dream Realm challenge attempts +1 |
| Rank in the top 80% of the Dream Realm x3 | Dream Fragments obtained from Dream Realm +5% |
| Rank in the top 80% of the Dream Realm x5 | Daily AFK XP earned +30000 |
| Rank in the top 80% of the Dream Realm x7 | Dream Fragments obtained from Dream Realrn +5% |
| Rank in the top 80% of the Dream Realm x10 | Secret Stone Key available at Drearn Store |
| Rank in the top 80% of the Dream Realm x15 | Daily AFK XP earned +30000 |
| Rank in the top 80% of the Dream Realm x20 | Ruins Stone available at Dream Store |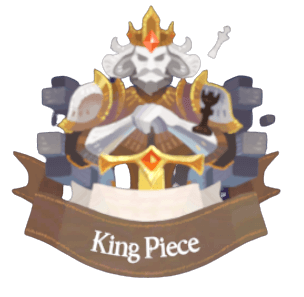 | | |
| --- | --- |
| Task | Buff |
| Rank in the top 40% of the Dream Realm x1 | Dream Fragments obtained from Dream Realm +5% |
| Rank in the top 40% of the Dream Realm x3 | Daily AFK XP earned +30000 |
| Rank in the top 40% of the Dream Realm x5 | Dream Fragments obtained from Dream Realm +5% |
| Rank in the top 40% of the Dream Realm x7 | Daily Dream Realm challenge atternpts +1 |
| Rank in the top 40% of the Dream Realm x10 | Daily AFK XP earned +30000 |
| Rank in the top 40% of the Dream Realm x15 | Dream Fragments obtained from Dream Realm +5% |
| Rank in the top 40% of the Dream Realm x20 | Daily AFK XP earned +30000 |
| | |
| --- | --- |
| Task | Buff |
| Rank in the top 10% of the Dream Realm x1 | Daily Dream Realm challenge attempts +1 |
| Rank in the top 10% of the Dream Realm x3 | Daily AFK XP earned +30000 |
| Rank in the top 10% of the Dream Realm x5 | Daily Dream Realrn challenge atternpts +1 |
| Rank in the top 10% of the Dream Realm x7 | Drearn Fragrnents obtained frorn Drearn Realrn +5% |
| Rank in the top 10% of the Dream Realm x10 | Daily Dream Realrn challenge atternpts +1 |
| Rank in the top 10% of the Dream Realm x25 | Daily AFK XP earned +30000 |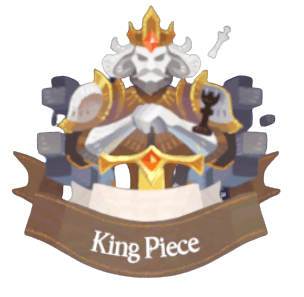 King Piece
Task
Buff
Reach VIP Level 1
Max AFK Time +1
Reach VIP Level 2
Max AFK Time +1
Reach VIP Level 3
Paid Instant AFK attempts +1
Reach VIP Level 4
Max AFK Time +1h
Reach VIP Level 5
Max AFK Time +1h
Daily AFK Essence earned +2%
Daily AFK XP earned +5%
Daily AFK Gold earned +10%
Reach VIP Level 6
Max AFK Time +1h
Daily AFK Essence earned +2%
Daily AFK XP earned +5%
Reach VIP Level 7
Max AFK Time +1h
Daily AFK XP earned +5%
Daily AFK Gold earned +10%
Reach VIP Level 8
Max AFK Time +4h
Daily AFK Essence earned +5%
Daily AFK XP earned +5%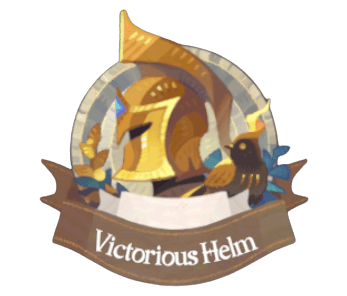 Victorious Helm
| | |
| --- | --- |
| Task | Buff |
| Reach Arena Tier Novice II | Daily AFK Essence earned +1 |
| Reach Arena Tier Novice III | Arena opponent refreshes +1 |
| Reach Arena Tier Adept I | Arena opponent refreshes +2 |
| Reach Arena Tier Adept II | Arena opponent refreshes +3 |
| Reach Arena Tier Adept III | Arena Coins earned +5% |
| Reach Arena Tier Elite I | Claim first 1 Arena ticket(s) for free daily. |
| Reach Arena Tier Elite II | Daily AFK Essence earned +3 |
| Reach Arena Tier Elite III | Arena Coins earned +5% |
| Reach Arena Tier Epic I | Daily AFK Essence earned +3 |
| Reach Arena Tier Epic II | Daily AFK Essence earned +3 |
| Reach Arena Tier Epic III | Arena Coins earned +5% |
| Reach Arena Tier Legendary I | Claim first 1 Arena ticket(s) for free daily. |
| Reach Arena Tier Legendary II | Daily free Arena tickets +1 |
| Reach Arena Tier Legendary III | Arena Coins earned +5% |